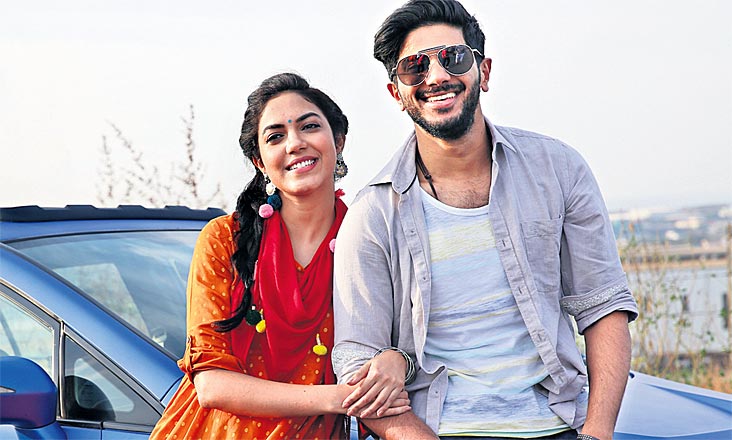 Entertainment
Aha OTT platform is an excellent platform to watch Indian movies online, and we all know. Aha is for Telugu content and aggressively attracts viewers. The Aha OTT platform has brought interesting content straight into the comfort of your home. Be it web series or movies, Aha is entertaining the audience and is going in the right direction.
If you have decided to watch content-driven films streaming on the web or films that you may have missed due to the lockdown, here's good news for you. Aha brings you some interesting films out of its library that are a must–watch.
Let's discuss some movies that can light up the dull moments.
1 – Kanulu Kanulanu Dochayante – It is the last film in the theaters before they were shut down due to COVID-19. The dubbed version of the hit Tamil film KannumKannumKolayyadithal has Dulquer Salman and RituVerma in the lead roles. It is a crime entertainer full of twists and turns. Like the original, the dubbed version is a blockbuster on the silver screen and even after the OTT release. Kanulu Kanulanu Dochayante is directed by DesinghPeriyasamy. This film will keep you engaged, and the second half twist is unpredictable and full of surprises. You will not be disappointed after watching the film.
2 – Arjun Suvaram – Arjun Suvaram is a film starring Nikhil and LavanyaTripathi and is one of the first films for Aha. Arjun Suvaram is a crime drama that revolves around a certificate scam. The story moves around the protagonist who gets involved in a certificate scam, and how he emerges out of it is the film's base. Arjun Suvaram is a comeback vehicle for Nikhil. The film is the official remake of Tamil blockbusters Kanithan. T Santosh, who directed the original film, also directs this film. The music by Sam CS is also a good part of this watchable movie.
3 – Krishna and his Leela – this film runs on this OTT platform and is a success. The film stars Sidhu Jonagalagadda in the lead role. Shraddha Srinath, Sirat Kapoor, and ShaliniVadnikatti play the female roles in this romantic drama. Krishna and his Leela mainly target the youth, and they have liked the film very much.
4 – Khaidi- Khaidi is one of the most awe-inspiring films in recent times. Released last year, Khaidi is the best thriller in recent times. Karthi as the recently released prisoner, impresses. It is one of the best movies you will ever see.
Watch the film, and you will not regret it. This will give one of the best experiences. Everything in this film is impressive- the story, acting, music, cinematography. LokeshKanagaraj- directed film has music by Sam CS, and the sound is excellent.
Over to you 
Subscribe to the Aha OTT channel to watch Telugu movies online, enjoy the experience once again, and watch all your favorite movies, at your home.